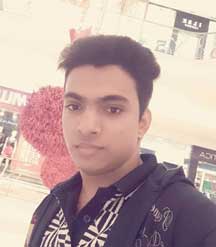 Moin Ansari is a student who joined Acesoftech Academy to learn Digital Marketing. His father runs a leather related business. The company name is : https://www.brooklynbridgewallets.com/ . His father was doing business in traditional way, but he thought is he hires someone who can do Digital Marketing for his business then it would be great idea.
Moin told to his father why not I should learn myself so that I will get knowledge as well as I can update and help my own business.
Moin Khan along with his father came at Acesoftech Academy, after talking with Umar sir his father got impressed and Moin Ansari got mission for digital marketing course.
He learnt Digital Marketing along with WordPress and he developed his own website.
Once he started the website and started to work on Digital marketing his father's business has shown progress.
Moin says that, if my father had hired any digital marketing guy then I could learn anything. But, I learn Digital Marketing and also doing Digital marketing for my business.
So, for same price, I learnt as well as I developed and optimized my website.
What Moin says in his Google comment, let's check here
https://goo.gl/maps/NV99dzfVNVM4pgAV9
Moin says ," I have done Digital Marketing Course in Kolkata from Acesoftech Academy and I liked it very much. After doing this Digital Marketing Course, I am working on my own business website."